---
O.K. Here are the results of the last poll.
Q: Who's the #1 STUD??
(of 162 respondents)
18% Trinirican
6% DRSudd
3% Yardman15
7% Blkazz
7% IVLEAGNUPE
59% Nesto
---

*As of 4/27/2000 the poll includes 6 new contestants so pick one!!!*

---
These pics are in no particular order, aaight people??)
The names in *astericks* as those peeps that are on Black Planet!
---
*MrTonguePiercing*. 25 Outta Jersey. A sweet Dominicano!
Yes of course - he models too.

*Socaboy*. 24. A TRUE TRUE Trini. Soca Bandits Posse!
A senior at Georgia South western but return to BROOKLYN on break!

*Sol_Crates*. 19. Outta NY but he attends
Univ of Michigan-Ann Arbor.
(Too bad he too young fuh me!)

*NasteeDawg*. 27. Outta Jerz.
Mechanical Engineer y'all!
I just wish dis bwoy would smile!


*Trinirican* (figure dat name out!). 25. NY.
Gonna be rich an ting I tell yuh. He gimmeh di "Sigh Language!"
*Migomez* Syracuse University 99.
NSBE peep. Brooklyn born & raised.

Cali Keith. NSBE Peeps.
Shout out to the West Side!! San Jose State.

Ronnie... 20. Trini Peeps. Outta Queens!
Mechanical enginneer. NewYork Tech.

Cherry boy aka Mr. Wonderful. 19. Cornell U. Trini Peeps. Outta Brooklyn!
Very Very Very funny nigga!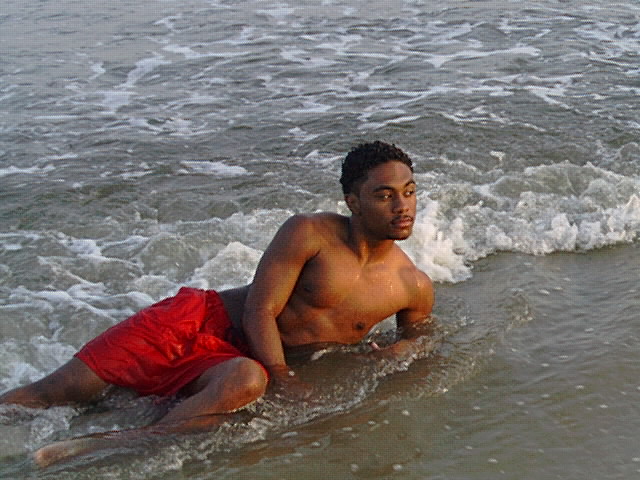 Fine Ass Boricua - Nesto aka E-Dogz. 22. Senior. Cornell.
Straight outta da Boogie down! Good looks. Brains. Nice Ride.

| | |
| --- | --- |
| *Kappamani* 21. Cornell. DC Loco fuh true! | |
*Blkzz*. 24. Cornell U. Grad student.
A Cho-co-la-te Bruh!
Outta Ohio. A touch of dat dirtee south
(undergrad at NC A&T)
| | |
| --- | --- |
| *IVLEAGNUPE*. Jamaican/Panamanian. 21. Cornell. senior. | |
*ScottNice*. Cornell. Mechanical engineer. 21 yrs.
Jersey Bred.
Another Crimson & Cream Pretty bwoy!

*Don-Dada*. 22. Jamaican/St Vincentian.
Outta Brooklyn/L.I. SUNY New Paltz.

*Yardman15* Jamaican. Nassau CC.. 24. Outta LI. Prettibwoy's fren.

Yes he is an exotic dancer.

*Dr. SuDD*. 20. Jamaican. Outta L.I.
Self employed - a lil modeling an ting.
(Yardman's brother).

| | |
| --- | --- |
| I don't know who the hell Jose is but he look good enough to be up here! | |
Ginxx aka Zeus aka QT. 25.
Trini peeps. Lives in TNT. MADD cool.....
I'll see you in '00 Ginxx!!!!!

*BlackJelly* aka Super Star Runner @ Georgetown 24. Grad student.
.Sponsoree of Reebok. From Philly.